the mind behind the hustle
Michael Tobias and his ability
to grow SalesFreaks
Michael is an entrepreneur and the President of a large organization having multiple call center locations and enterprises throughout Florida. He has consistently found himself in the role of trainer, public speaker, and salesperson for most of his life; through positions as varied as Senior Commodities Broker, National Sales Director, and Entrepreneur. He has been able to build connections with people in various businesses across fifty states seeing explosive growth. Michael oversaw and built multiple call centers with up to and over 400 employees and produced over 170 million a year in insurance premiums with 5 divisional offices.
Read My Story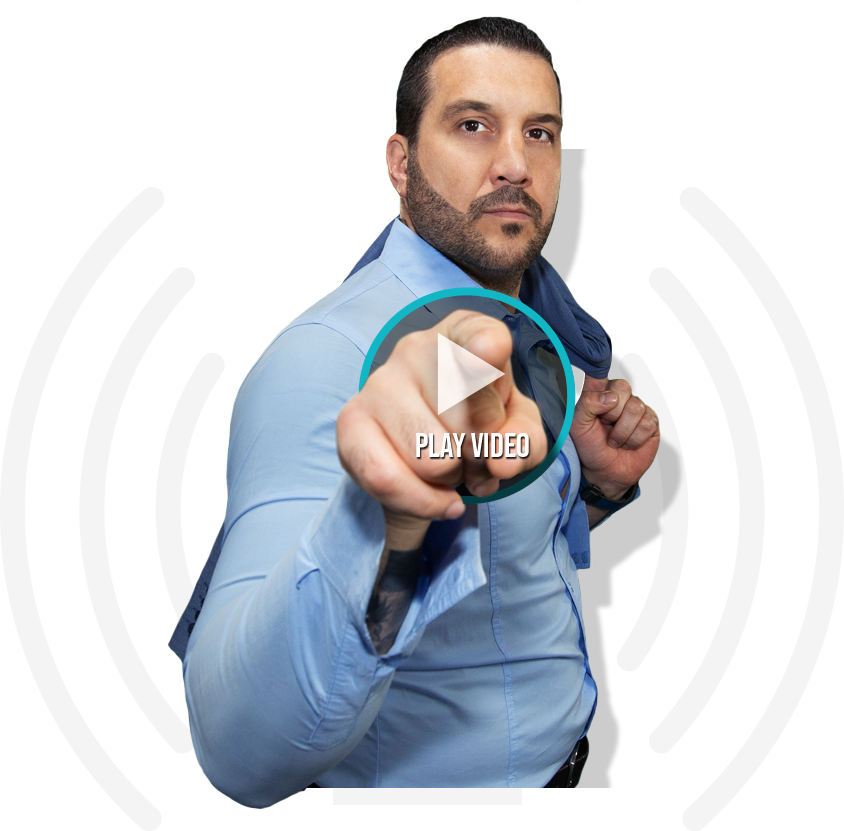 the power behind
salesfreaks
Is there a simple way to devise success? If there was could we all make every person we employ successful? Most likely not, right? You see I truly believe that all people have unique innate abilities that must be exposed. Some people have jump shots and some have the gift of gab, and some can close business. We are in a business that requires knowledge in all accounts of success building; such as executive level decision making and as small as knowing who leaves their mug on the company counter collecting dust at night.
What To Say In Sales Group Training - P. 2
What To Say In Sales Group Training - P. 1
Creating Want Inside A Product For Another
Power Statements In Sales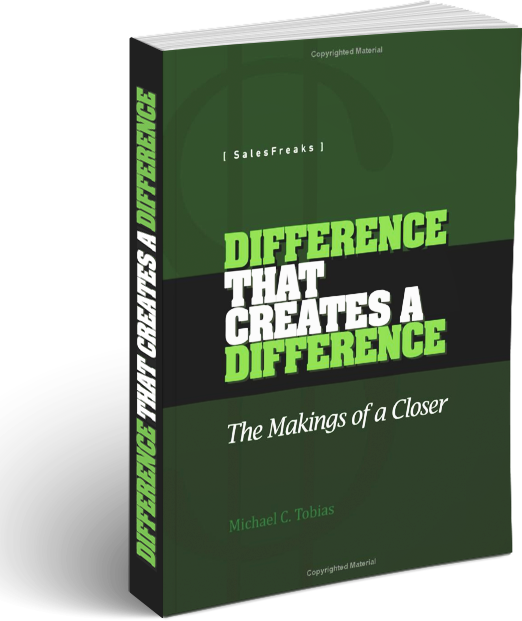 DIFFERENCE THAT CREATES A DIFFERENCE
The Makings of a Closer
Mike has found success in the business world and in the ring, I have personally seen his drive and motivation to be great and how he has grown his company is a reflection of his sales prowess. A recommended read.
Dan Stasiukiewicz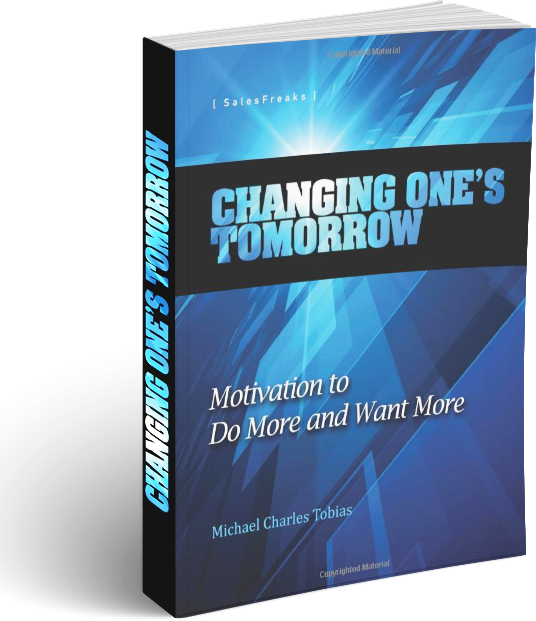 Changing One's Tomorrow
Motivation to Do More and Want More
This book helped my sales skills develop at a different level. Changing Ones Tomorrow does an amazing job not only with motivation, but also teaching the language of sales and how to use in the correct ways. Whether it be reflexive closing or power statements, this book helped me put a name on every sales tool I use and really bring it to the forefront of my pitch. Very easy to read, and extremely helpful to anyone that is trying to increase their knowledge of sales and really bring they're career to the next level!
Amazon customer
words from
salesfreaks
Michael is an entrepreneur and a natural leader.He has a vast knowledge and experience on the industry and excellent work ethetics. It was a pleasure to have Michael as my direct supervisor working with him on majot insurance sales projects, sales meetings, company website, and many projects. As a person, he is a gentleman, smart, analytical and capable to manage and develop a company under any business conditions.
Chase Turpin
Inspection Sales at Fire and Life Safety America